I was actually pretty pleased with my packing on this trip. I packed one whole outfit for the entire trip (3 days). Here is what it consisted of.
B packing the rest of her things before the big trek.
Our group and sled.
The most beautiful place ever. I didn't even mind hiking straight up hill for 3 miles, with no breaks?...
Ian and Paul mapping us out.
First spotting of the cabin!!!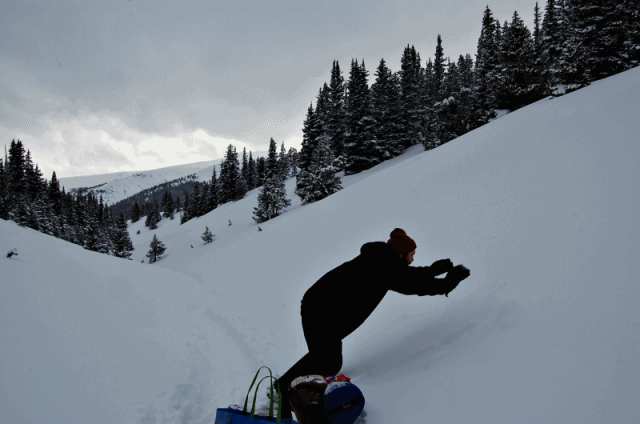 This was Ian's reaction.
What a cutie.
Made it to the cabin! B and P kept the fire going.
Meghan and Ian made dinner.
Gabe looked for cozy socks, no luck though.
Our sleeping bags drying out from the long wet snowshoe hike in.
A tired and totally blissed out B.
Ashley and Gabe.
Dinner is served! Via headlamp.